June 14 was day 3 of the Blue Deal conference, the last day of the joint programme. Time to see Dutch water management in practice. The participants could therefore choose from an excursion to one of these locations: the Markermeerdijken, the Zandmotor or the Amsterdamse Waterleidingduinen. Looking back on day 3.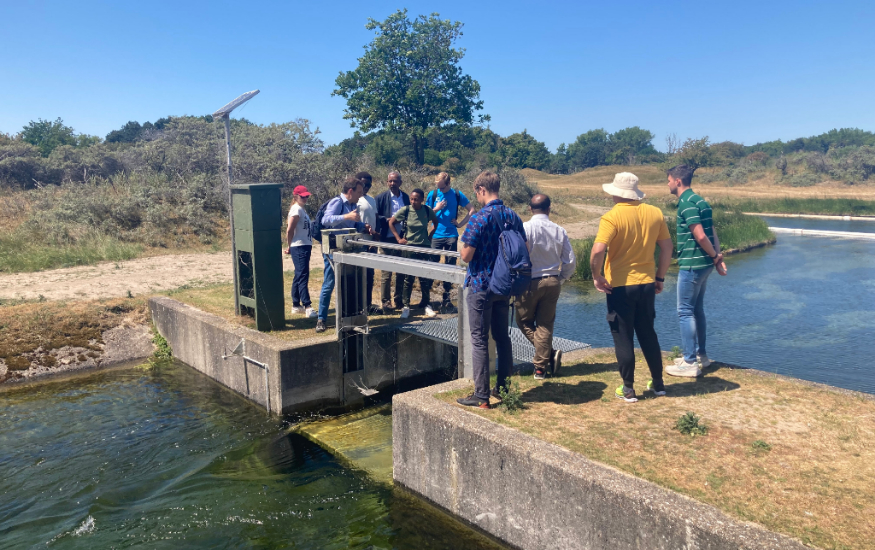 Amsterdamse Waterleidingduinen (Amsterdam Water Supply Dunes)
"When building cities, people have always been looking for ways to bring in water," says the guide who gives the tour through the Amsterdamse Waterleidingduinen. He will first give a presentation on how Dutch water management actually works. Today it is not so much about how governance works – the participants learned more about this on Monday – but about how the Netherlands has been working on flood risk management and sufficient water since its inception. A woman from Kenya laughs and asks: "Are you planning to reclaim even more land or do you think this is enough?"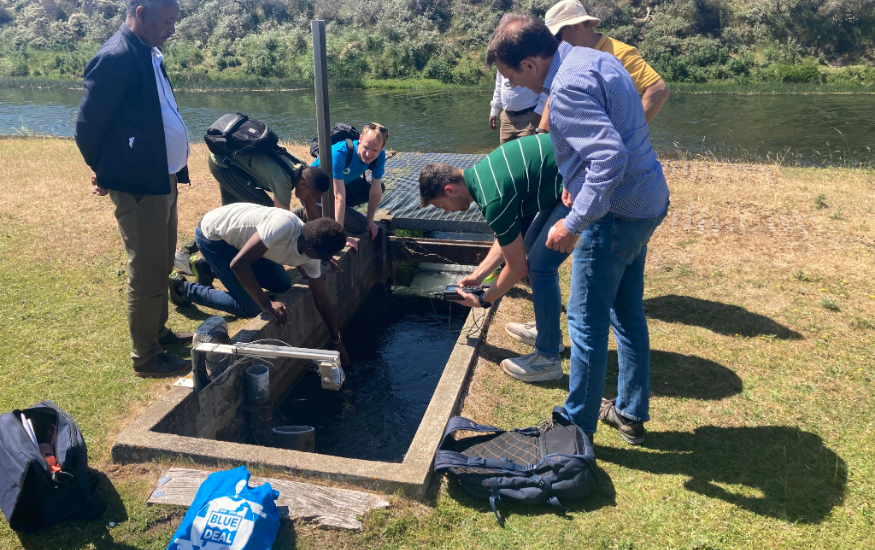 Questions about water management
The other questions clearly show what the countries themselves are struggling with. For example, the man from Ethiopia who asks how the Netherlands makes agreements with the other countries through which the rivers run. Or the woman from Kenya who asks who determines how deep drilling is allowed to pump up groundwater by farmers, for example, and how that works with regulations and enforcement. And another question from the audience: how do you prevent water pollution?
Drinking water
Although the Amsterdamse Waterleidingduinen are mainly intended for drinking water, the participants can still learn a lot from them for their work. For example, about purification with natural sources, such as the dunes. Moreover, drinking water and other water management are not always separated from each other abroad.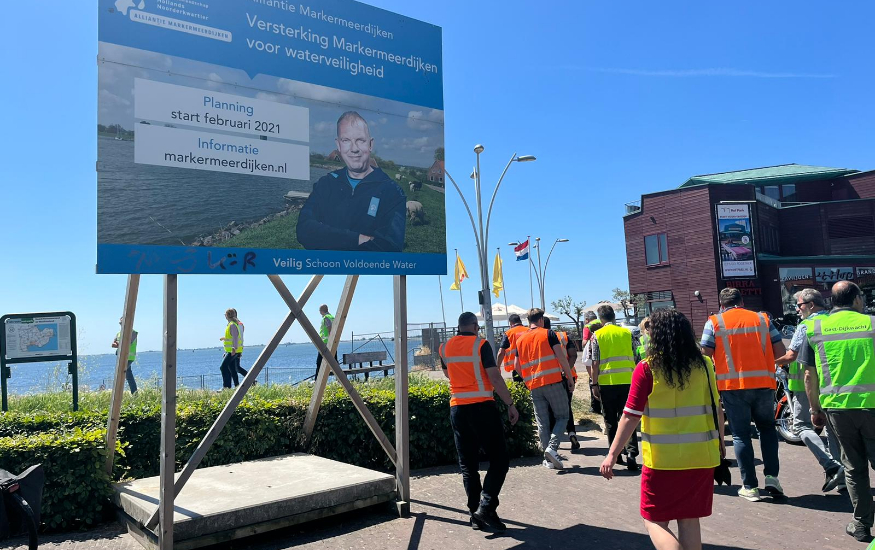 Markermeer Dikes and Sand Motor
The other groups visit 2 projects related to flood risk management, the Markermeer Dikes and the Sand Motor. They also return enthusiastically from the locations. In Ghana, plans are currently underway to build their own Sand Motor. The entire delegation therefore chooses to participate in this excursion to learn more about the project and to see with their own eyes what such a Sand Motor will look like.
End of the day
In the evening, the participants conclude with a dinner and a performance by Waternet's house band, in which several international guests eventually play a part. And of course, as befits an international party, there is a lot of dancing.
Visiting
The delegations from Argentina, Burkina Faso, Colombia, eSwatini, Ethiopia, Ghana, Indonesia, Kenya, Mozambique, Palestinian territories, Peru, Romania, Vietnam and South Africa will visit one of the 21 partner water authorities during the last 2 days of the congress.