Luzette Kroon, president of the Blue Deal, and Josette Van Wersch, member of the executive board of the Dutch water authority of Limburg, visited the Blue Deal partnership in Romania at the end of July.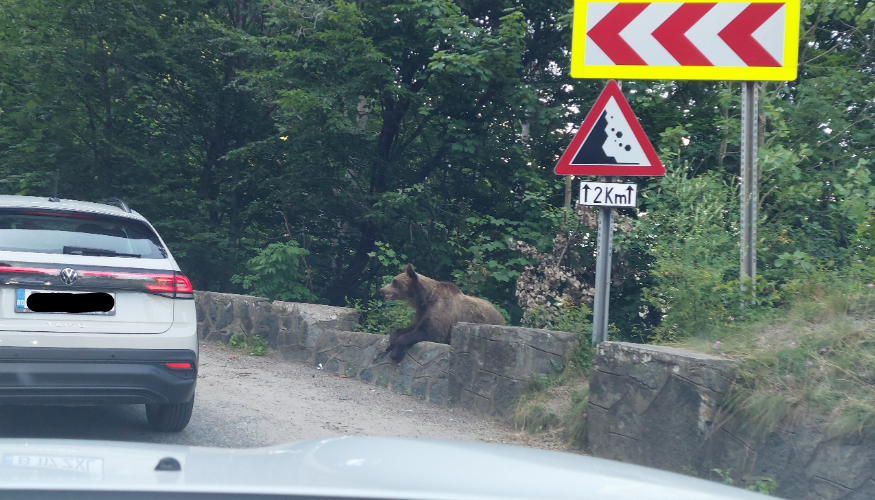 There, after a visit to the largest hydroelectric power plant in Europe in Vidraru, Romania, they were surprised by a number of bears on the road (mountain route Transfagaran in the Carpathians). This was literally close! In Dutch, the saying 'bears on the road' means foreseeing a number of problems along the way. Of course, we don't want to see these 'bears' during our Blue Deal cooperation.
Blue Deal and collaboration
Kroon: "The extreme heat in Bucharest has put our conversations about climate change in a special light. Floods, drought and a lack of clean water demand cooperation. That is not always self-evident in a country that emerged from a dictatorship not so long ago. It is good to see that steps are now being taken in the right direction. The Blue Deal initiates cooperation between all levels and regions."
Hydropower
In Romania, a large part of the energy supply is covered by hydroelectric power plants. The Vidraru Dam, which was visited, has a capacity of 220 MW. The dam is 166 meters high, the arc length is 305 meters and it can store 465 million cubic meters of water. The mechanical parts of the dam are due for maintenance, but it has not been possible to find a party through a European tender that is able or willing to carry out this maintenance.
Generating energy with hydropower and meeting the water needs from the reservoirs are at odds during periods of drought. The use of a decision support system (Decision Support System) as an aid to better substantiate the choices to be made is therefore necessary. The Dutch water authorities have experience with this. In Arges-Vedea, the regional office of Apele Romane (Ministry of Water Romania) explained the water system and the applicable procedures for water management.
Better connections
The remainder of the short work visit also went well. Knowledge was shared about the current projects (Tackling Drought, Tackling Floods, Decision Support System and Economic mechanism). All these projects have a relationship with each other, which is why it was essential to have representatives from the different projects and regions together. The working visit contributed to a better connection between the various parties and the various projects.