At the beginning of October, a delegation from the Dutch water authority Wetterskip Fryslân traveled to Mozambique to visit the Blue Deal partnership there.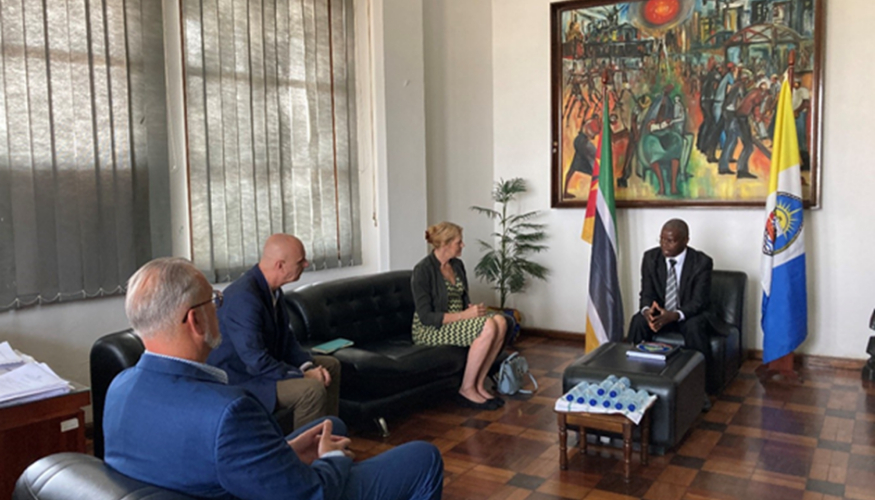 Luzette Kroon was one of the members of this delegation. Kroon is board member International Affairs at the Association of Dutch Water Authorities. She is also president of the Blue Deal.
Since 2019, 6 Dutch water authorities have been working on strengthening the 3 ARAs (water authorities in Mozambique) and the sanitation/drainage department SASB of the port city of Beira. They do this to improve the financial management and operational water management of these organizations in the areas of safe, clean and sufficient water. Cross-cutting themes such as nature conservation, biodiversity, social inclusion and climate change play an important role in this. The second phase of this collaboration will start in 2023. This will last until 2030.
Enriching experience
"During my visit to Mozambique, where Wetterskip Fryslân is the lead party for the Blue Deal partnership, I gained an experience that was enormously enriching," Kroon explains. "Going on site has given me a much clearer picture of the scope of the activities and the commitment required to realize them."
She continues: "In addition, the attention from board members helps our employees to get in touch with members of the governments in the country more easily. I am struck by the great enthusiasm of the Mozambicans to start the work themselves. At the same time, I have found that we can also learn a lot from our Blue Deal partnerships when it comes to dealing with drought."