The second half of September marked another work visit for the Blue Dragon partnership in Vietnam. This included a training week and the strengthening of the ties with several partners.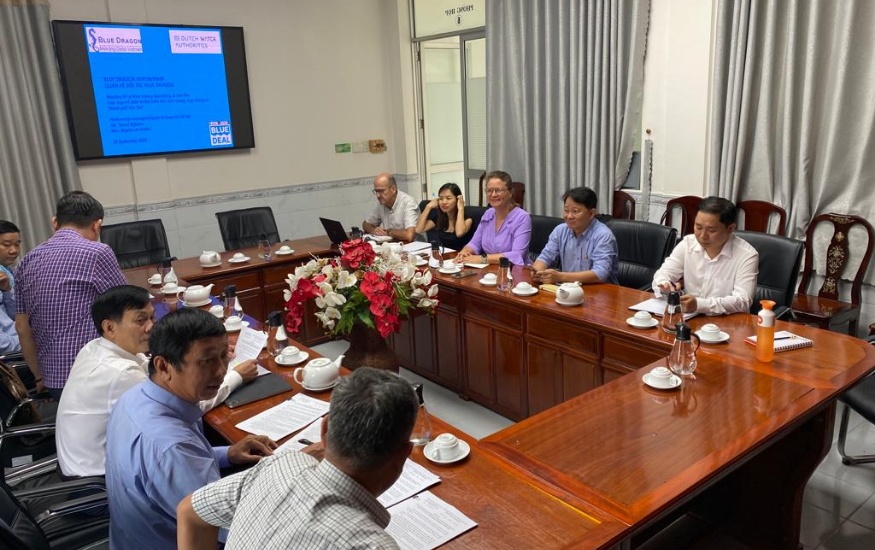 The visit began with a training week for our partners' staff on Flood Risk Management, conducted by experts from the Dutch water authorities of Hollands Noorderkwartier, Vallei en Veluwe, and an employee from Rijkswaterstaat (former Vallei en Veluwe employee). The focus was primarily on the importance of dike inspections and how to carry them out in practice. This was put into action during the field trip.
Diplomatic relations
In addition, in the context of the 50th anniversary of diplomatic relations between Vietnam and the Netherlands, a tree-planting event, supported by the Blue Dragon programme, was attended. The tree-planting event took place near Can Tho, one of our partners. Trees were planted on the banks of the Mekong River by attendees and students to combat erosion. The Vice-Chairman of the People Committee Can Tho and Consul General Daniel Stork of the consulate in Ho Chi Minh City were also present at the event.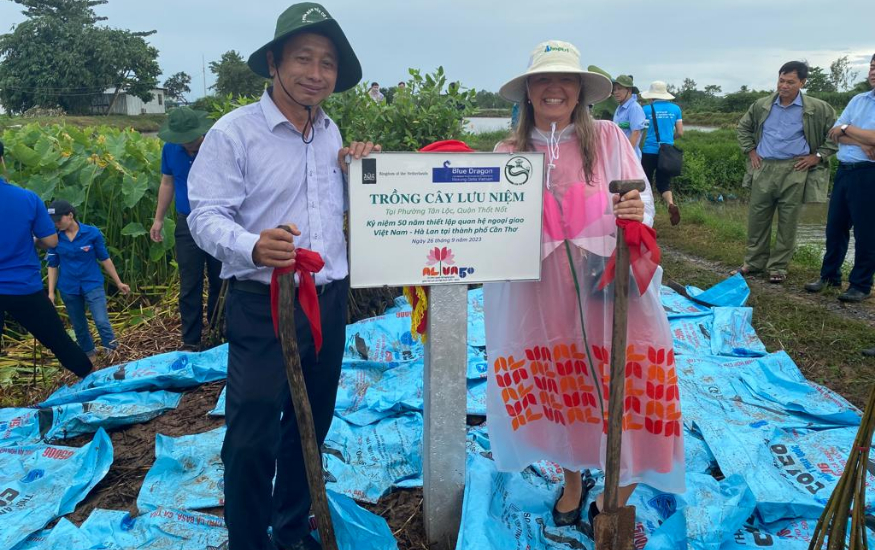 Unified vision
Furthermore, the work visit was used for a meeting with the Dutch Embassy to ensure alignment and a unified vision of the Dutch government's activities in Vietnam. The Dutch Embassy also assisted in a meeting with the Ministry of Construction.
Commitment for the coming years
We also held discussions with the People Committees of our partners to strengthen commitment to the programme for the coming years. It was evident that attending the Blue Deal Congress last June had a significantly positive impact on the commitment. Partners now have a better understanding of the entire Blue Deal, why the Netherlands is involved, what is happening in other partnerships, and the shared challenges.
Blue Deal broadcasted on Vietnamese TV
Lastly, it's worth mentioning that, to our surprise, we made it to Vietnamese TV twice during this work visit! A news report was made in Kien Giang Province about the training we conducted there. And in Can Tho, the tree-planting event was covered on television.