On the 10th of October, a delegation from the Blue Deal partnership in Burkina Faso, consisting of representatives from the Nakanbé Water Agency, the ministry of Water, and FASO KOOM travelled to the Netherlands for a one-week work visit. The goal of their visit? Knowledge exchange on water management and strengthening the collaboration within the partnership.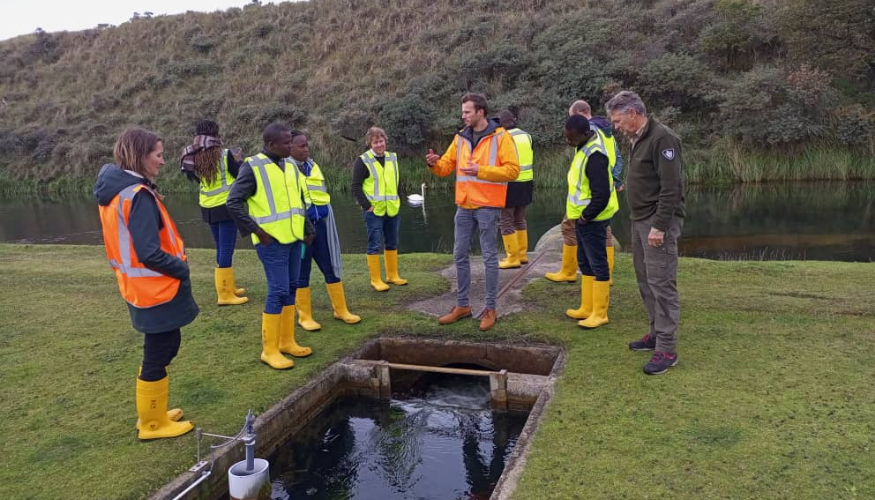 The delegation was welcomed by the consortium partners water authority Drents Overijsselse Delta, water authority Hunze en Aa's and World Waternet/Amstel, Gooi en Vecht.
Understanding the Dutch context
During the stay, experiences were shared about the history of water management and the water challenges nowadays for the Netherlands and Burkina Faso. Not only by presentations, but also by site visits.
To show how the Netherlands deals with floods, the delegation visited the IJsseldelta, where they went to one of the locations of the Room of the River project ('Ruimte voor de Rivier') near the river the IJssel, and other areas where flood protection measures were taken.
To get an understanding of different ways how surface water can be treated for drinking water, a visit was paid to the Amsterdamse Waterleidingsduinen.
Mutual learning
For mutual learning and understanding in the Blue Deal partnership, it was very valuable to welcome the Burkinabe delegation to the Netherlands. Visiting the different locations together gave the Burkinabe delegation better insights in getting to understand the Dutch context and perspectives in water management. It also inspired to continue the Blue Deal work in Burkina Faso. For the partnership in particular, the visit contributed to a strengthening of the partnership, trust, energy and mutual learning for Blue Deal Phase 2.