In recent decades, Burkina Faso has increasingly struggled with a shortage of clean water. In the Blue Deal partnership in Burkina Faso, Dutch Water Authorities is working to draw up water management plans, as well as to improve the monitoring of water quality and quantity.
One of the biggest users and polluters of water in Burkina Faso is the gold mining sector. The partnership helps local water authorities to combat the negative impact of gold mining on the water system. For example by setting up monitoring programmes and getting the Burkina Faso Ministry of Mining and the local water authorities to work together.
Re-use of water
The partnership also works on enabling the re-use of water around mining locations. Efforts are also being made to promote gold extraction without the use of harmful chemicals.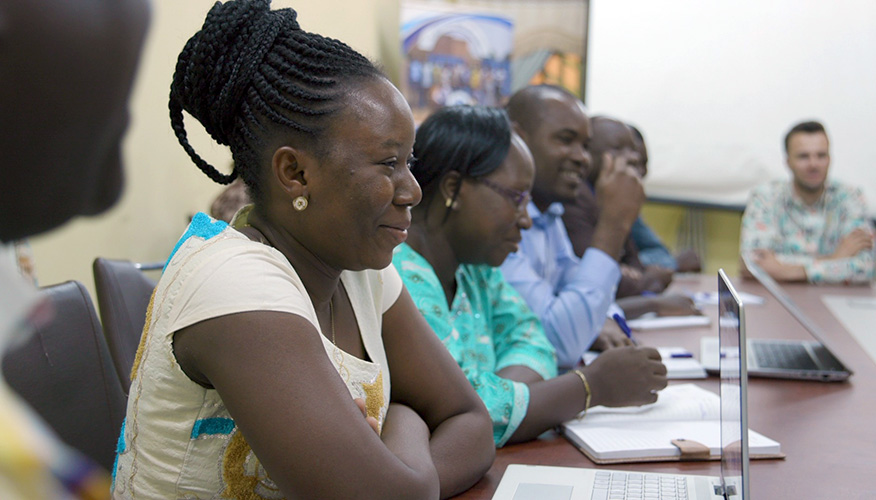 Sanitation and water management
The partnership was involved in the launch of new sanitation and integrated water management projects. Dutch Water Authorities helped local partners set up a project to construct eight water reservoirs and to train staff.
Judith Kolen, strategic alliance manager with Dutch Water Authorities: "The local water authorities in Burkina Faso haven't existed for very long. We show them ways of giving shape to their role. But it's not just a one-way process. Our partners provide us with a different perspective on how we tackle issues like drought in the Netherlands. In West Africa the problem of drought is commonplace. We can learn from their approach."