In February, the first work visit of 2023 for the Blue Deal in Burkina Faso took place. The visit included a Blue Deal event, field visits and various workshops.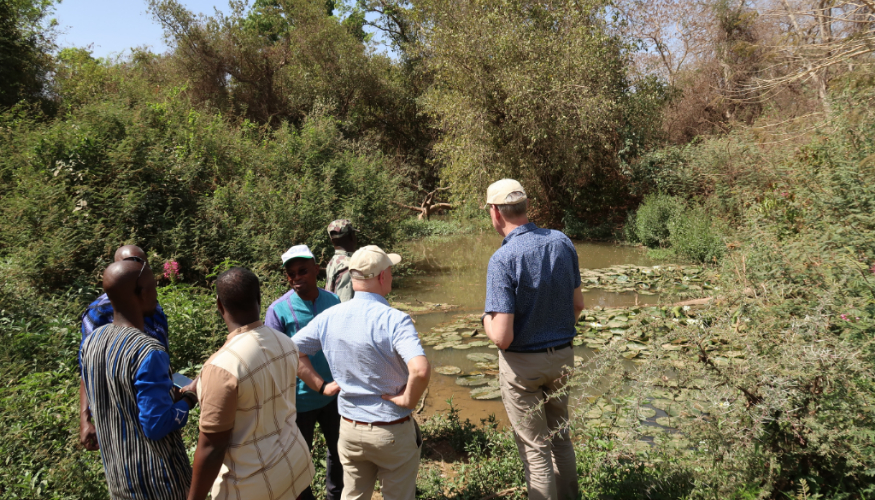 For the Blue Deal event, the President of the Dutch water authority Hunze en Aa's, Geert-Jan ten Brink, and regional manager Janette Worm from World Waternet traveled to the capital. Together with Moustapha Congo, the Permanent Secretary of the SP-GIRE, they signed the agreement for the Blue Deal Phase 2 and expressed their commitment to cooperation for the upcoming years. The press was also present and the item even made it to the national TV!
Many successes during practical workshops
The work visit also consisted of a number of practical workshops: workshops on communication, water plans and water monitoring. All the 5 water authorities of Burkina Faso attended the workshops. A great milestone is the 20-step plan to create Catchment Area Plans. Also, the waterplans were set up in combination with the commission MER. In addition, a major step included the development of water monitoring plans. Furthermore, the Burkina water authorities developed a communication plan and calendar. Due to the Blue Deal efforts, 1 water authority has hired the first communication officer in Burkina Faso.
Spin-off Blue Deal
In addition to the Blue Deal signing, another project signing took place. Another spin-off of the Blue Deal: a reforestation project in the Cassau region. The aim of this project is to prevent erosion and restore soil fertility. This project is carried out by APAF (Agroforesterie Arbres fertilitaires Foresterie), a local NGO, together with World Waternet and water authority Hunze en Aa's.