Zamafuze (Zama) Ngcobo is a Young Expert Professional (YEP) of the Blue Deal partnership in South Africa, with a background as a geohydrologist. As a Yepper she mainly does project management. And on October 18, she got to show the Dutch king and queen around in her project in Blesbokspuit. Zama: "I never thought I would do something like this."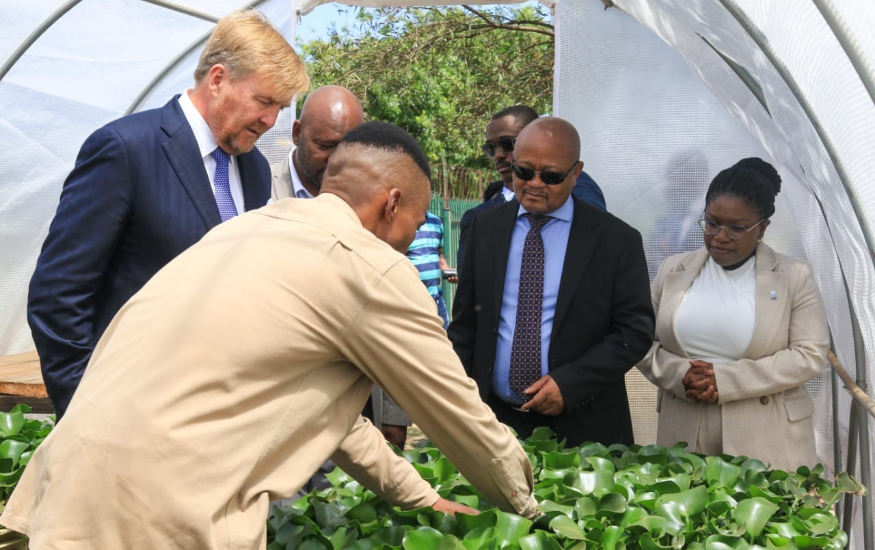 When did you hear about the royal visit?
"At first I was told there was going to be a high-level visit. I didn't know who it was going to be. And then in August I heard I would be showing the king and queen around."
"It was very nerve-wracking. There was so much preparation that went into it. Everybody stressed the importance of this visit." She laughs: "And then they told me to relax…"
"It really took a full two months of getting everything as perfect as possible, and the whole event itself was only 45 minutes. But we could really see the importance of making a good impression. If your project gains the attention of important people, it really helps to get people into action, rejuvenate the project, get things done."
> Read more about what was shown during the visit
What were the king and queen like?
"During the preparation for the visit, I asked for a briefing about how to act around the king and queen. Do I shake hands, do I curtsy? With the Dutch king and queen it turned out to be just a simple handshake. And they were quite friendly, all smiles."
"I thought it would be more of a presentation with me doing most of the talking, but they jumped right in, asking questions. The king especially, with his background in water management, asked some really hard questions. But I was happy with this, it showed their engagement. I started to relax, because it really turned into a conversation. They asked about what we were struggling with and how we worked around it. And we spoke about different sorts of solutions, the effects of the mining in the area, and if we would be able to completely remove the water hyacinth."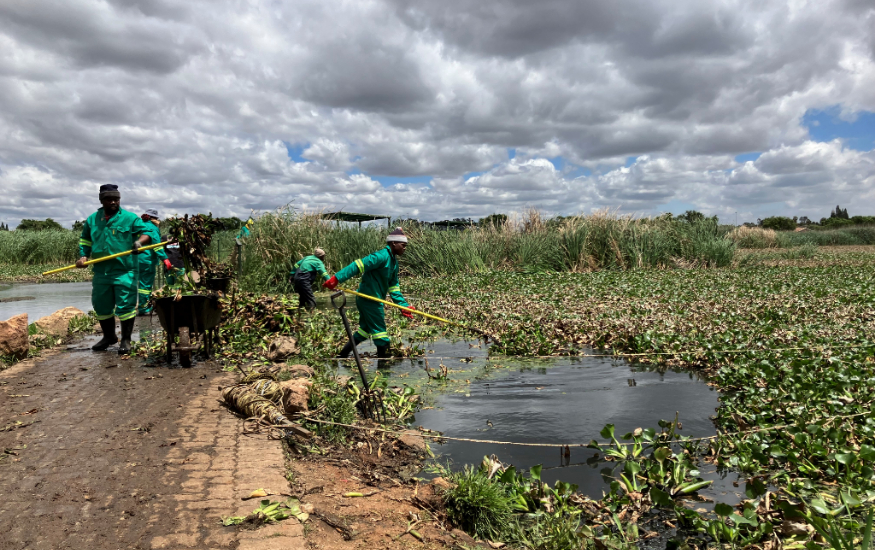 Were you happy with the results of the visit?
"Sometimes with a project, you need to get assistance from the top. High-level events like this put a spotlight on the project and really help to get attention from the right people. Now, things are already set in motion thanks to this visit. It also really helped that the South African Minister of Water and Sanitation, Mr Edward Senzo Mchunu, and the Mayor of the City of Ekurhuleni, Mr. Sivuyile Ngodwana, were present during the visit. The Minister really helped to push things forward for the future. There have already been many plans and meetings since the visit."
"I would really recommend the project managers of other Blue Deal partnerships to see if there are any possibilities for high level visits. If you hear that a Minister or somebody else is visiting the area that you are working in, try to get them to visit your project. Not only does it help to move the project further, but it is also important for acknowledgement. Our work is really difficult and it can be so tiring, so it is nice to get the recognition from high level people."
"I am really happy we got the message across and my colleagues were pleased with how I represented the project. It was a bit of a blur in the moment, but afterwards I realised: wow, I really did do that."