The Blue Deal Framework Phase 2 has been published. This framework contains the plans and agreements for the period 2023-2030.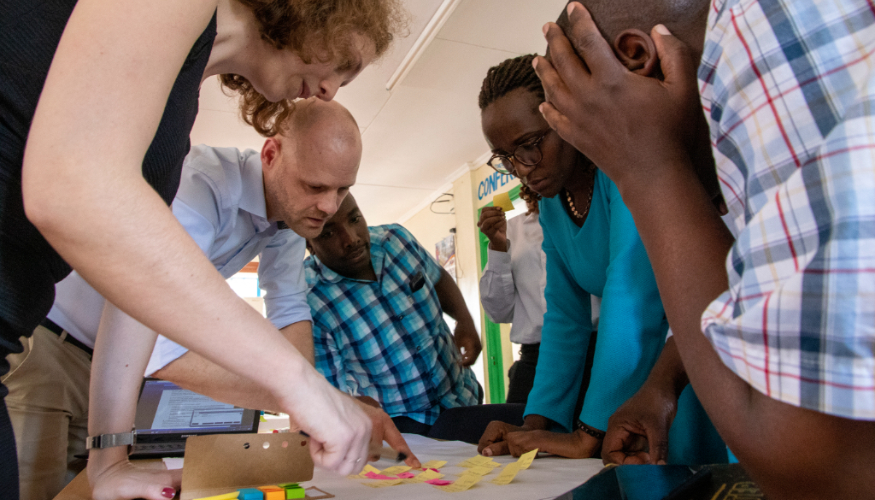 At present – only a few years away from 2030 – the world is in a decade in which more decisive action is needed to achieve the Sustainable Development Goals (SDGs). So the Dutch Water Authorities, the Ministry of Foreign Affairs and the Ministry of Infrastructure and Water Management are deploying more resources to grow the Blue Deal in Phase 2 of the programme. The programme's financial scope will grow from €16 million in Phase 1 (average of €5 million per year) to €80 million in Phase 2 (average €10 million per year). This way, they aim to contribute even more to SDG 6.3-6.6 (clean water and sanitation) and SDG 13 (climate action).
How the Blue Deal works
The Blue Deal programme comprises 17 international partnerships in which water authorities from the Netherlands and other countries work together to achieve the goal of helping 20 million people around the world to gain access to clean, sufficient and safe water by 2030.
Water authorities enter into a 12-year partnership in which we work on long-term solutions for the region. The Blue Deal strengthens capacity building of water authorities in other countries so that they can implement long-term solutions. The focus is on governance and integrated water management. This means that partners work together to promote:
adequate knowledge and expertise in the field of water management;
strong institutions;
collaboration with important stakeholders.
Results Phase 1
The Blue Deal programme is divided into 2 phases: 2019-2022 and 2023-2030. A large part of Phase 1 coincided with the outbreak of the COVID-19 pandemic. The pandemic delayed results, but also provided valuable lessons on hybrid working and the value of strong local teams. The partnerships have worked on strengthening local institutions and capacity building of the local teams. They've also worked on topics such as hydrological models, monitoring systems and early warning systems.
Next steps for Phase 2
In the second phase, the programme will further expand the institutional improvements that have been achieved with the partners and continue with their substantive implementation. The aims of Phase 2 are:
The water authorities abroad will be at the heart of the programme.
The Blue Deal aims to leverage other investment programmes.
Learning from each other and other stakeholders will become an important part of the programme, for example through Communities of Practice.
We will retain approaches that proved effective during COVID-19: hybrid working, strong local teams and the deployment of Young Experts.
Besides this, climate adaptation and social inclusion will be the crosscutting themes for the programme. Each partnership will make this part of their approach.