The Dutch national government and Dutch Water Authorities are doubling their joint annual commitment within the Blue Deal to 10 million euros per year in the period 2023-2030. Minister Liesje Schreinemacher for Foreign Trade and Development Cooperation made this promise on 14 July in New York during the High Level Political Forum on Sustainable Development. The goal of the Blue Deal: to help 20 million people worldwide to gain access to sufficient, clean and safe water.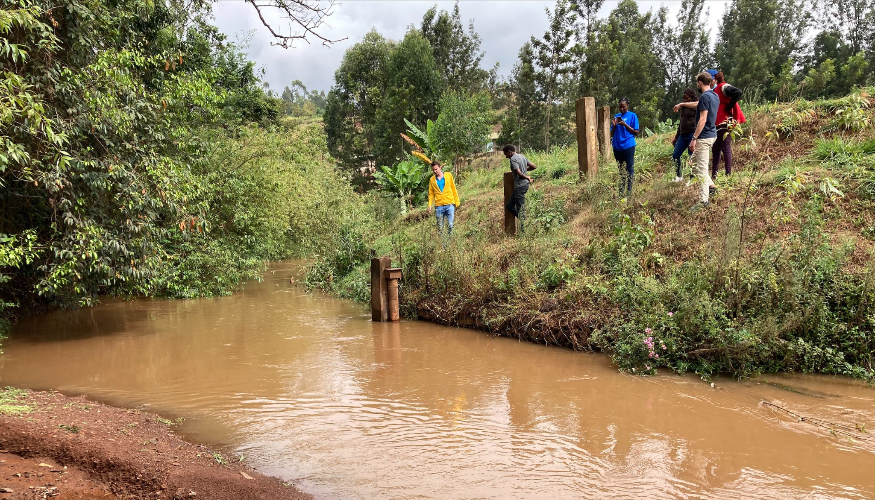 In this way, the Netherlands wants to contribute to achieving the Sustainable Development Goals (SDGs). The minister also called on other countries to work more and faster on clean water and sanitation worldwide. The focus on water during the High Level Political Forum on Sustainable Development is a prelude to the major UN Water Conference in March 2023, hosted by the Netherlands and Tajikistan.
Climate action means water action
During her speech, the minister indicated that there should be a Water Action Agenda. "Science teaches us that water and climate in particular are inextricably linked: 90% of all disasters are water-related, which is why climate action is water action." Doubling the annual budget for the Blue Deal was the Netherlands' first commitment to the Water Action Agenda. Schreinemacher called on the other countries to take similar actions.
Blue Deal
The Blue Deal is the international program of the 21 water boards (Dutch Water Authorities), together with the Ministries of Foreign Affairs and Infrastructure and Water Management. The program started in 2018 and the second phase that the minister is now announcing will run from 2023 to 2030. The program consists of 17 long-term partnerships in 15 countries.
Problems are increasing
Luzette Kroon, board member International Affairs at the association of Dutch Water Authorities: "Water managers all over the world are noticing the consequences of climate change. Floods, droughts and a lack of clean water are increasing worldwide. Therefore, there is an increasing demand for knowledge and expertise in the field of water management. And that is exactly what the Dutch Water Authorities have to offer. We would like to share that knowledge and expertise. The program thus contributes to achieving SDGs 6.3 – 6.6."
Gaining knowledge
In addition to sharing their own knowledge, the Dutch Water Authorities also gain knowledge from the partnerships. New ideas and experiences arise that can also be used in the Netherlands. For example, countries such as Burkina Faso and South Africa have years of experience with drought, something that is relatively new in the Netherlands. In addition, the work of the water authorities in the Blue Deal partnerships also creates opportunities for Dutch and local businesses.