From 22 to 24 March 2023, the United Nations Water Conference will take place in New York. Luzette Kroon, board member of the Association of Dutch Water Authorities, is there to represent Dutch Water Authorities and the Blue Deal, the international programme of Dutch Water Authorities.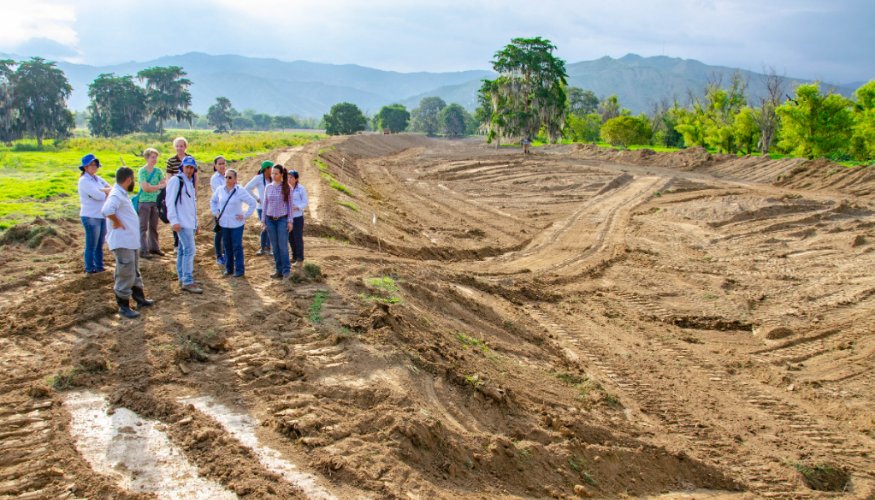 The UN Water Conference is organized by the Netherlands and Tajikistan. It is the first United Nations conference on water in nearly 50 years. Kroon: "Many of the consequences of climate change have to do with water. It is too wet, too dry, the sea level is rising. The UN Conference is a key moment to reflect on the importance of water management worldwide."
New York Water Week
In addition to the UN Water Conference, the Water Week will take place in New York from 18 to 24 March. This is an addition to the UN Water Conference.
Multiple sessions
Dutch Water Authorities and the Blue Deal organize various sessions during the UN Water Conference and the New York Water Week. Kroon: "During these sessions, we want to draw the attention of major financial players, such as the World Bank and the Asian Development Bank, to the importance of management and maintenance. They mainly focus on investments, for example on the construction of a water treatment plant or a dike. The management and maintenance is financed, but only for a short period. After that period, the investments sometimes fall into disrepair because management and maintenance cease. We call that 'design, build and neglect'. We would like to replace 'neglect' with 'maintenance'. We want to get a place on the Water Action Agenda for this."
Why a water conference?
Kroon: "Water managers play a crucial role in achieving the Sustainable Development Goals (SDGs). These are the 17 goals of the United Nations to make the world a better place by 2030." And it's not just about SDG6, which is specifically aimed at water. Water also plays an important role in achieving the other SDGs. "Water is a basic necessity of life. It is necessary for people's well-being, safe living, cooling during heat stress, industry and world food production. We will not achieve the SDGs without water managers."
Dutch Water Authorities: why cooperate internationally?
Through international cooperation, the 21 water authorities in the Netherlands exchange valuable expertise on water management and tackling problems resulting from climate change. For example, about how other countries deal with drought, a problem that the Netherlands is increasingly confronted with. Or how experiences of foreign partners with extreme rainfall can be applied to Dutch water management. Cooperation with water management organizations in other countries leads to a mutual exchange of valuable new ideas.
Blue Deal as an example
Kroon: "It is the intention that parties from all sectors pledge actions for the Water Action Agenda to contribute to the SDGs. We have already made a commitment for this action agenda in June 2022, namely doubling the money for the Blue Deal. We want to put the Blue Deal in the spotlight during the conference. As an example for world leaders and other organisations of a successful collaboration to spread water knowledge."