From April 16 until April 30 a team from Dutch Water Authorities visited Peru for the Blue Deal. This was the second work visit since the corona pandemic.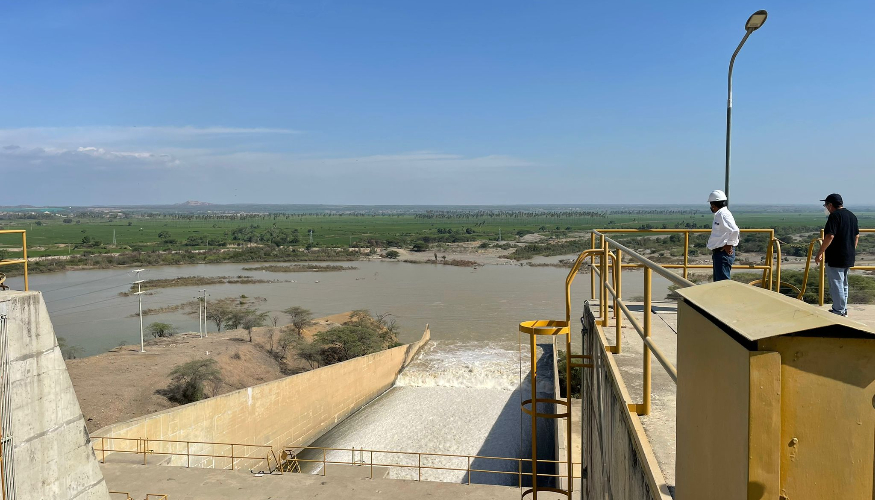 The team spoke with its local partners, the water boards of Piura and Tumbes. Together they analysed the progress of their collaboration. The team also looked into the challenges of water scarcity and the distribution of the available water and where extra support from Dutch experts is needed. Another topic was the planning for the rest of the year and the second phase of the Blue Deal programme, which will last from 2023 until 2030.
Water scarcity and flooding
The work visit therefore consisted of a lot of meetings and discussions, for example with the National Water Authority and with users of the water and stakeholders. Field visits to several sites provided insight into the local situation. In both Piura and Tumbes the problem is pretty much identical: water scarcity during part of the year and danger of flooding during the rainy season. The work visit also showed that the quality of the surface water needs to be improved through waste water treatment plants.
Stronger relationship
The work visit strengthened the bonds between Dutch Water Authorities and the local partners and the perspectives for future collaboration have been broadened. The partnership aims to send in Dutch experts to Peru for several times in the coming years to establish a strong work relationship that helps to improve the water management in Peru. In between these work visits there will also be online meetings to exchange knowledge.