Several superintendents from waste water treatment plants in South Africa recently visited the Netherlands as part of the Blue Deal partnership. Their goal was to gain insights into advancements in waste water treatment and to share their experiences with their Dutch colleagues.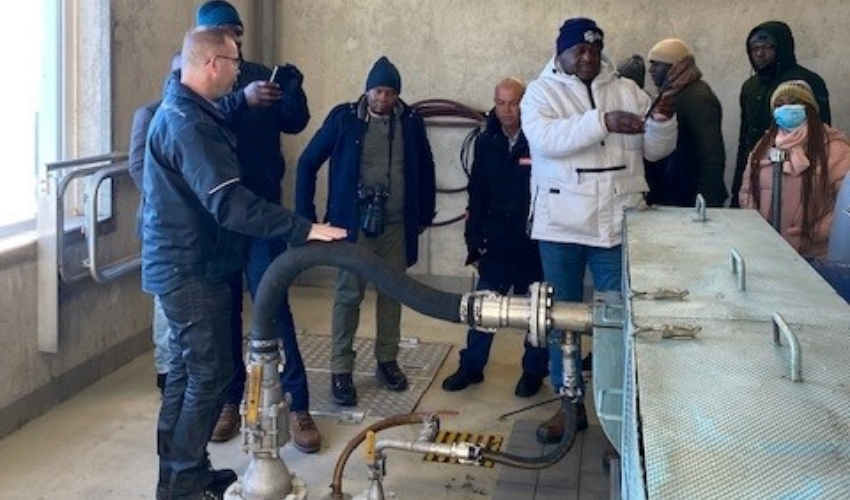 The visited several waste water treatment plants and had the opportunity to exchange ideas and best practices with their Dutch counterparts, focusing on the effective management of assets and sludge handling. Although the temperature during their entire stay was shockingly low (below 0 degrees Celsius), the South-African superintendents thoroughly appreciated the visit and learned a lot.
Valuable experience for the future of waste water treatment
The trip to the Netherlands proved to be a valuable experience for the superintendents. Not only did they gain knowledge about the latest advancements in waste water treatment, asset management and sludge handling. They also had the chance to bond with their colleagues and explore the country. This visit will go a long way in improving their work and shaping the future of waste water treatment.