From 10 to 22 September, a Blue Deal work visit took place in Lima, Piura and Tumbes. This included a high-level meeting and making plans for 2024.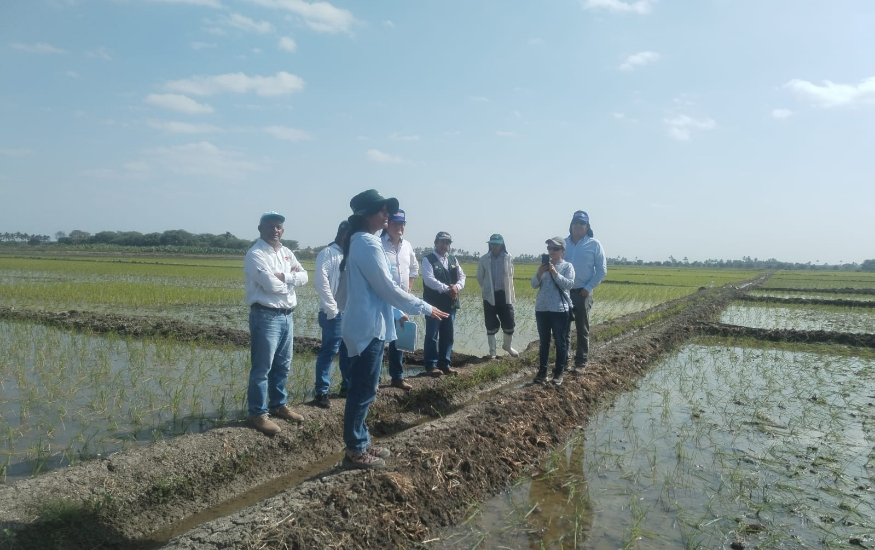 High-level meeting
The journey started with an official high-level meeting and presentation to the Vice-minister of Agriculture and Irrigation and the Director of the National Water Authority. Kees de Jong and Milagros Sosa, from the Dutch water authority Noorderzijlvest (partnership's leader), presented the achievements and outcomes of Phase 1 and the projections of Phase 2.
Also technical observations were given to the preventive measures being implemented by the government to mitigate the effects of the El Niño climate phenomenon in the north. El Niño is expected from December onwards, with similar strength as in 2017. The Viceminister invited Blue Deal Peru together with the Dutch Embassy in Lima for a second briefing before finishing the visit.
Planning for 2024
In the regions, the visit focused on project management tasks: 2024 year planning, reviewing commitments and assessing budget execution. In 2024 we plan: implementation actions of the plans for Integrated Water Resources Management (IWRM), wastewater treatment plants, issues of Water Councils' representation, scholarships funded by the partnership for young researchers from local universities, water quality and transboundary IWRM, social inclusion and water culture.
During the work visit we discussed climate adaptation and feasibility aspects for carbon credit projects focusing on reforestation and conservation. The technical teams analysed and organised visits to the floods' prevention works currently implemented in the areas.
Saving water in rice cultivation
The delegation also visited the fieldwork sites of one young researcher working on water saving in rice cultivation. The Director of the National Agrarian Institute (INIA-Piura) highlighted: "This research is very relevant for the watershed. We need to carry out these tests in other areas and show the results to the water users." This research is a cooperation between INIA, University of Piura and the Water User Associations.
All in all, this work visit served to position the partnership at high authority levels, review the project commitments and define the main activities for 2024.