In Vietnam, Dutch Water Authorities is working to improve water management in the densely populated Mekong Delta. The Blue Deal partnership focuses on improving collaboration between the various local authorities and urban regions, as well as on a more sustainable, climate-proof way of working.
The Blue Deal partnership is contributing to socio-economic development in the entire Mekong Delta. Expert groups have been set up, consisting of Vietnamese and Dutch experts, to carry out this task.
Blue Dragon
There is also a Blue Dragon Academy, Accelerator and Community (named after 'Blue Dragon', the local name for the Blue Deal partnership in Vietnam) that provide local courses for trainers, as well as scope for scaling up and knowledge sharing.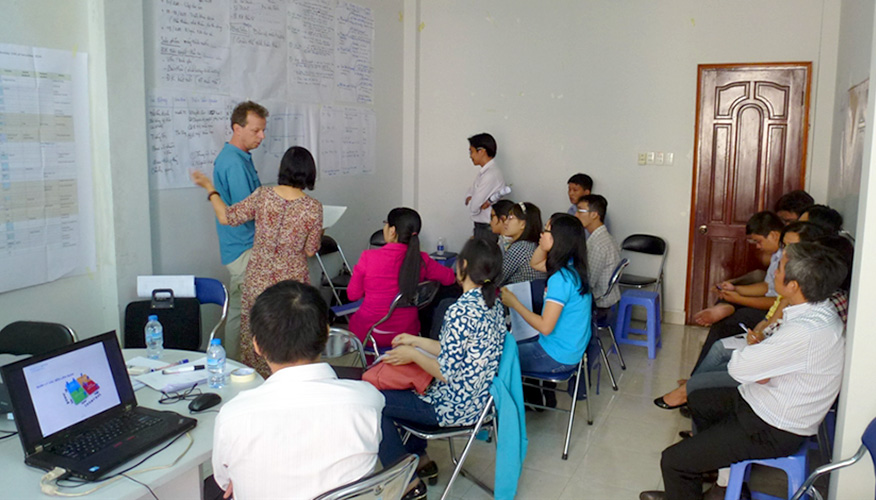 A website has been set up, making it easier to share knowledge and experience between the various provinces. In 2020, the first Vietnamese translation was made of the ISO standard for asset management.
Better management and maintenance
The partnership has also given the international programme of the Dutch drinking water companies access to asset management training courses, contributing to better management and maintenance throughout the water treatment and supply system as a whole. A local secretary is coordinating activities in Vietnam and maintaining contact with all stakeholders.