Within the Blue Deal partnership in South Africa, Dutch Water Authorities is working with South African partners to improve operational water management.
The main focus is on the Vaal, Inkomati-Usuthu and Pongola-Umzimkulu areas. Various projects are being carried out relating to water quality and water availability.
Hans Waals, strategic policy advisor with Dutch Water Authorities: "Our experience of decentralised water management is proving very useful in South Africa. Local water authorities have been set up. In practice, it is proving difficult to decentralise.
Water management in South Africa is regulated nationally, and hierarchically. So we're focusing more on operational water management. We tackle concrete problems, for example in the area of wastewater treatment: training operators and analysing installations."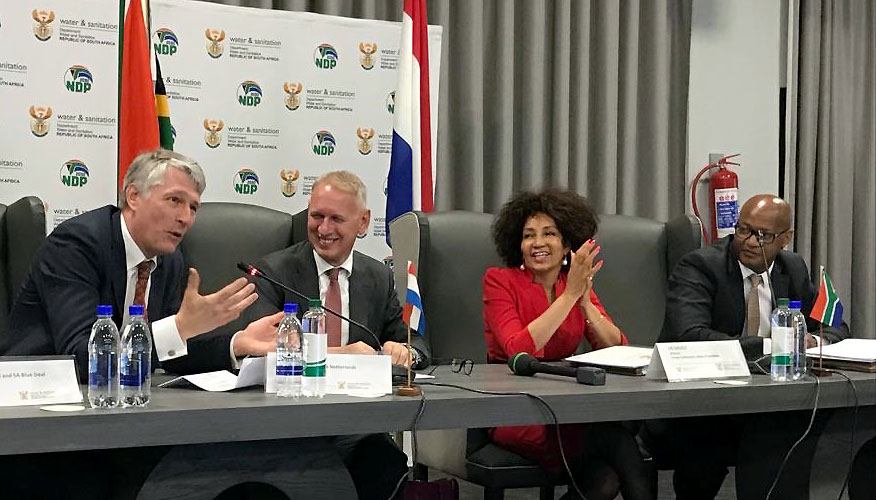 The partnership has already achieved significant results regarding water quality. An inventory has been made of how wastewater treatment plants can be managed more safely and efficiently.
Water hyacinths in South Africa
Work is also being carried out to tackle the issue of water hyacinths, an invasive species. Local authorities are working together to remove water hyacinths from wetlands, because their rapid growth and decay harms water quality. Together with the local population, ways are being explored of processing the removed water hyacinths, for example by turning them into artificial fertiliser. In this way, the project benefits both the water quality and the local economy.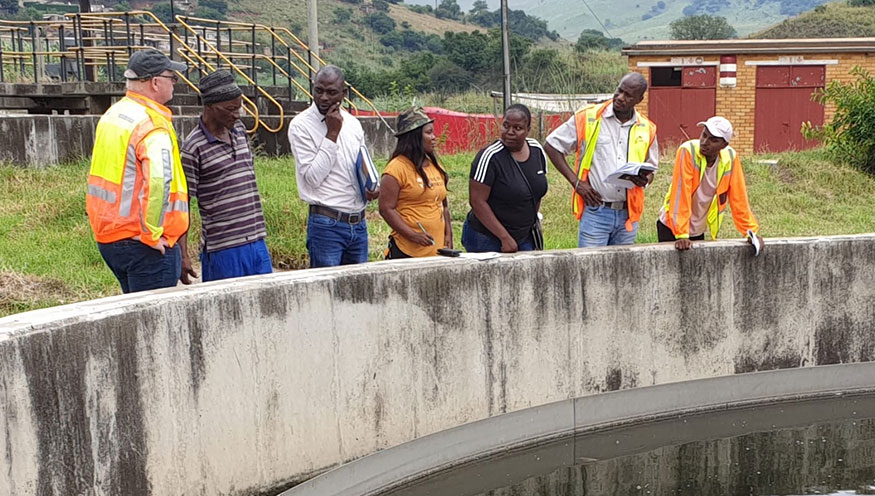 Dr Konanani Khorommbi, director for institutional management in the Gauteng Provincial Office: "The partnership is working very well. The Dutch bring their own skills, but they do not undermine the South Africans' local expertise. We own the process and we are responsible for managing the resources.
It's not just about improving water quality. We are using the Blue Deal to achieve more and higher objectives, like integrated water resources management and integrated land use management. If we continue like this, the country is going to benefit a lot economically, environmentally and socially."