The partnership between Dutch Water Authorities and the Water Resources Authority (WRA) in Kenya broadly focuses on enhancing the capacity of WRA technical officers with regard to water allocation planning.
The Dutch Water Authorities team has paid multiple visits to the project area in Kenya, so as to become familiar with the project area and activities as well as the local communities. The partnership has identified some areas of interest for capacity and skill enhancement, namely basin planning; permitting, compliance and enforcement processes; water resources monitoring and data management concerning water allocation. It also pays attention to stakeholder engagement (awareness, participation, processes and guidelines).
Water management plans
Water management plans have been drawn up for two catchment areas, and the partners have made major strides towards modelling the water system and implementation. The Dutch Water Authorities team has provided training and capacity building sessions on hydrological modelling as well as on water resources monitoring.
Dutch Water Authorities worked with the partners to make an inventory of stakeholders. A project to provide training on water use in agriculture was also launched.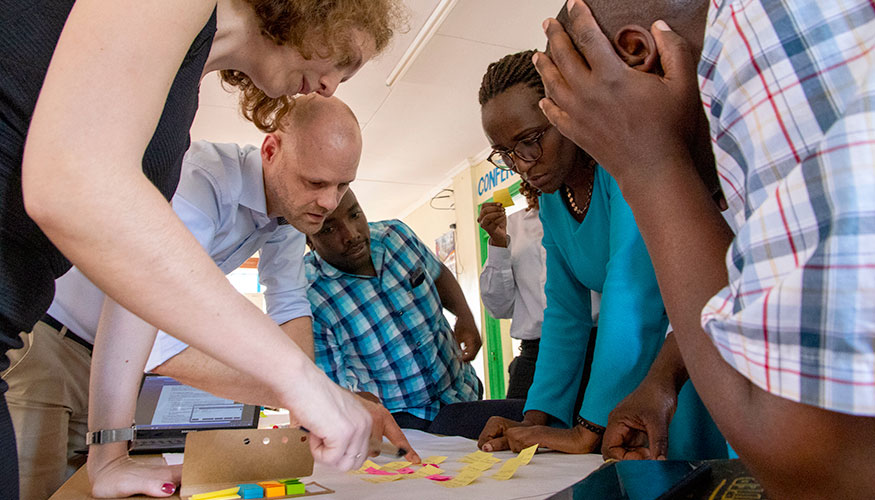 The Dutch Water Authorities team is learning a lot from the way water resources are managed by their partners in Kenya. It is hoped that the outcomes of this project in the initial project area will be replicated in other catchment areas in the near future.
During 2020, local partners were provided with online support where possible. Intensive communication with partners had a positive effect on commitment and collaboration. The deployment of two Kenyan experts and one Dutch expert through the Young Expert Programme (YEP) also boosted continuity and involvement.