Dutch Water Authorities works with partners in Ethiopia on equal water distribution and combating water shortages and pollution. Thanks to the efforts of three Blue Deal partnerships in Ethiopia, regional water managers are more frequently involved in decisions at national level.
Abbay partnership
In the Blue Deal partnership with the Basins Development Authority and the Abbay Basin Development Office, Dutch Water Authorities and Ethiopian partners work together to achieve a fair and efficient allocation of water in the Abbay catchment area. The partnership is working to set up an information system and professionalise the way data is processed. Work is also being done to improve the water laboratory's quality system.
Awash partnership
The Awash Blue Deal partnership focuses on improving collaboration between the various water management organisations in the Awash catchment area. Dutch Water Authorities is also paying attention to monitoring, database management, information provision and water system reporting. This helps Ethiopian partners to improve policy and plans relating to water security, water quality and water quantity. To chart industrial discharges an app was developed, so that polluting industries pay for their wastewater proportionally.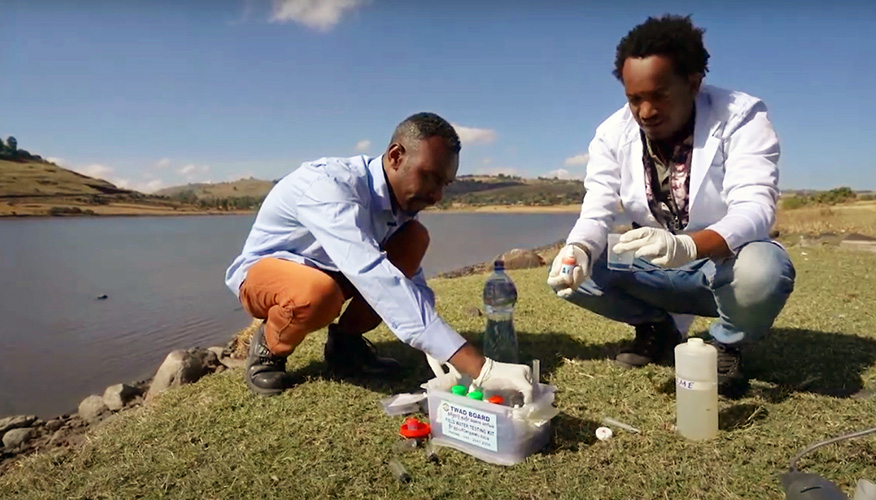 Wastewater treatment partnership
Within this Blue Deal partnership Dutch Water Authorities is working with partners to reduce untreated industrial discharges, improve the processing of domestic wastewater and enhance local ecosystems. Plans are being drawn up on the processing of urban wastewater, planning and building new wastewater treatment plants and improving the management and maintenance of existing plants.
In 2020 the partnership made a start on support for asset management, and explanation of the procurement rules for wastewater treatment. Knowledge was also exchanged on the topic of faecal sludge management.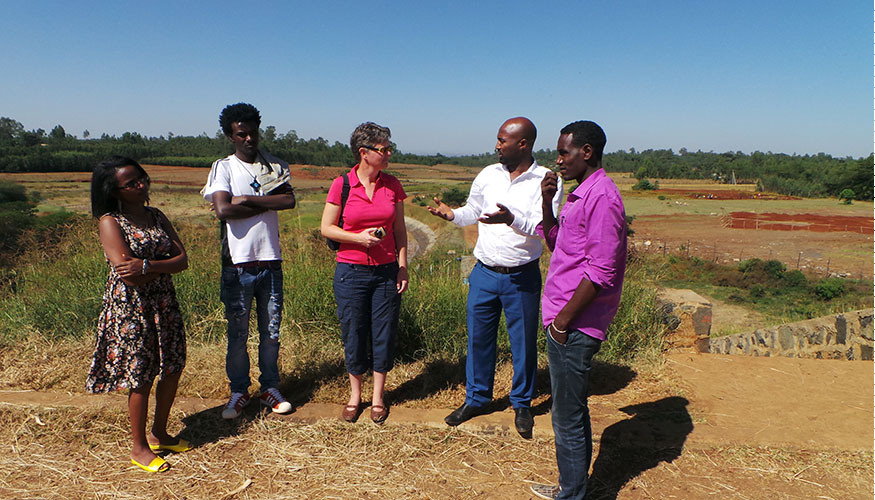 Bahiru Woldemariam Bashira of the Water Development Commission under the Ethiopian Ministry of Water, Irrigation and Energy: "Our ambition with this capacity-building programme is to train our operators to manage their systems. We also want to provide experience sharing for high-level decision makers and training for professionals.
Sanitation is new for our country, there are still a lot of skill gaps. The collaboration with Dutch Water Authorities will give us greater insight into how to safely manage liquid waste and how to operate properly. We'd also like to learn more about the most suitable faecal sludge management and wastewater treatment technologies for our towns.
The team from Dutch Water Authorities provided training for our project coordinators and utility managers on sanitation, contract administration, and procurement processes. The team also visited most of the city's sanitation services and provided support in our ongoing sanitation studies.
In addition, the team organised several webinar meetings with university lecturers on faecal sludge management technologies, waste water treatment technologies, system operations and other subjects. In the future we expect to expand our capacity-building project to other towns."