Dutch Water Authorities is working with local partners to achieve fairer water allocation in the Kingdom of eSwatini. The Blue Deal-partnership in eSwatini centres on combating overexploitation of water and on more efficient use of available water.
Dutch Water Authorities is working with local water authorities to professionalise their organisations, including a greater focus on stakeholder management and raising awareness of the importance of good water governance. In 2020, the partnership achieved a major institutional breakthrough: the official establishment of a new water management organisation headed by a female CEO.
Positive impact
By entering into partnership with a local eSwatini development enterprise a greater focus has been created on combating poverty among small farmers. Improving water management in eSwatini also has a positive impact on neighbouring countries: South Africa and Mozambique.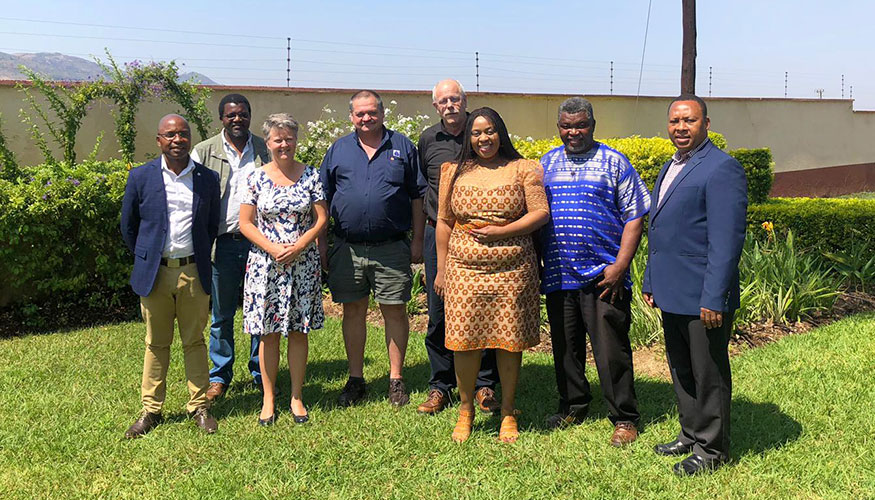 Marga Oosterveld, coordinator of the Blue Deal partnership in eSwatini: "eSwatini wants to decentralise water management and have the five catchment areas work together. There were already 'irrigation districts', which farmers would contact to regulate water levels, but there hadn't yet been a national organisation overseeing everything.
Through the Blue Deal partnership, a joint operational organisation has been set up in which stakeholders work together to ensure fair allocation of water. What Dutch Water Authorities brings to the table is centuries of experience in setting up water authorities: how to organise and formalise collaboration.
The issue of water scarcity is something that the Netherlands is also going to be facing in the future. So I think we're going to learn a lot from our partners in eSwatini. What happens exactly, when water runs out? What do you need to take account of, for example in crop growing?"
Young Expert Programme
In the video below, Young Expert Takhona Dlamini shares her experiences working for the Blue Deal partnership in eSwatini. The Young Expert Programme offers young professionals the opportunity to gain experience with working in an international environment.