In Colombia, Dutch Water Authorities is working to improve the management of wastewater treatment plants. Other areas of focus are water management plans, permitting, enforcement of industrial discharge rules and the effective use of data.
In this Blue Deal partnership Dutch Water Authorities works with Cormagdalena, the authority that manages the catchment area of the Magdalena River in Colombia, to improve water management of the surrounding area. Acquiring greater knowledge of the area and charting communal problems makes it easier to see how roles and tasks should be allocated between the various organisations. This results in a much more efficient approach.
Tailor-made for Colombia
A tailor-made approach has been devised per location. In the case of the Huila cluster, the need for information on setting up a good water management system is being explored, while the focus for the Santander cluster is on setting up participatory monitoring and a data system for water management. In the Valle del Cauca cluster, such a data system is already in use.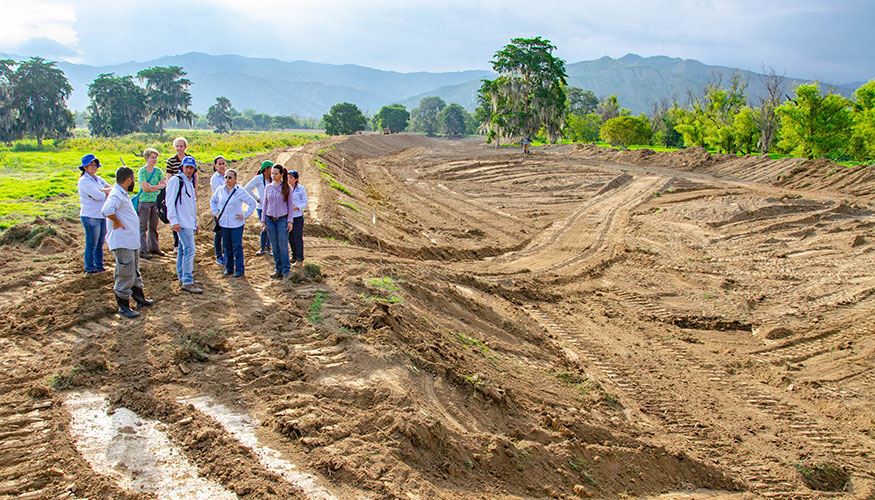 In order to be able to stay in contact during the coronavirus pandemic, the partners organised various webinars and a collective digital conference in 2020.
Alvaro Hernán Roldán Álvarez, Director of Planification, Corporación Valle del Cauca (CVC): "The collaboration is not a consultancy, but an exercise based on a free methodology. At no time do the Dutch impose models – instead it is a dynamic process that enables us to know ourselves better and to find solutions to various issues through reflection."