On 1 and 2 February, the ninth Romanian-Dutch water management panel took place in the Netherlands. This was the first time since the start of the corona crisis.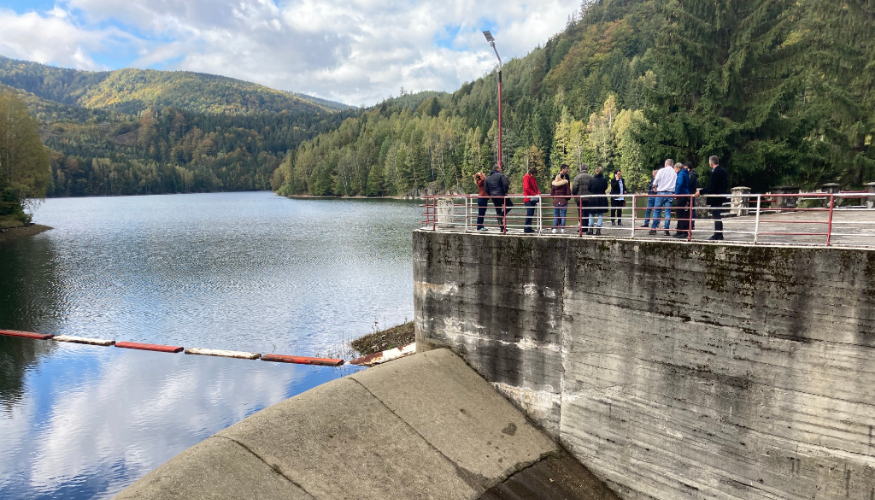 The panel is intended to bring about knowledge transferring between the Romanian and Dutch water sectors. The basis is the Memorandum of Agreement between National Administration Romanian Waters (NARW) and Dutch Water Authorities (DWA).
Blue Deal Day
On 1 February, the panel was a guest at the Association of Dutch Water Authorities. Under the chairmanship of Luzette Kroon, board member International Affairs at the Association of Dutch Water Authorities, the focus of this day was on the Blue Deal projects in Romania. These projects improve water management in Romania for the challenges with drought, flooding and reservoir management.
The purpose of this day was a peer-to-peer review. For further development of the NARW/DWA partnership, explicit attention was also paid to: best practices in other Blue Deal partnerships, the possibilities of the Blue Deal congress that will be organized for all partnerships in June, the Communities of practices, and the training programme for employees of the Dutch water authorities who want to work internationally.
Day 2
The Dutch embassy in Bucharest organized a varied programme on 2 February in collaboration with Netherlands Enterprise Agency (in Dutch: RVO) and Rijkswaterstaat (the executive agency of the Ministry of Infrastructure and Water Management). In the morning, the panel was a guest at RVO to get acquainted with companies and institutions from the Dutch water sector. In the afternoon, Rijkswaterstaat hosted a visit to the Maeslantkering, a storm surge barrier. In addition to a guided tour, Rijkswaterstaat also gave presentations on public-private partnership and tenders.
All in all, a water management panel with a rich harvest in which a lot of knowledge has been exchanged, new ideas for cooperation have arisen and mutual ties have been strengthened. A tenth panel will take place in Romania in 2024.