At the beginning of March, the Principal Secretary and the Director of the Department of Water Affairs of the Ministry of Natural Resources & Energy from eSwatini visited the Netherlands. They were joined by the CEO of JRBA, partner organization of the Blue Deal in eSwatini. The visit focused on multi-layer governance of Dutch water management.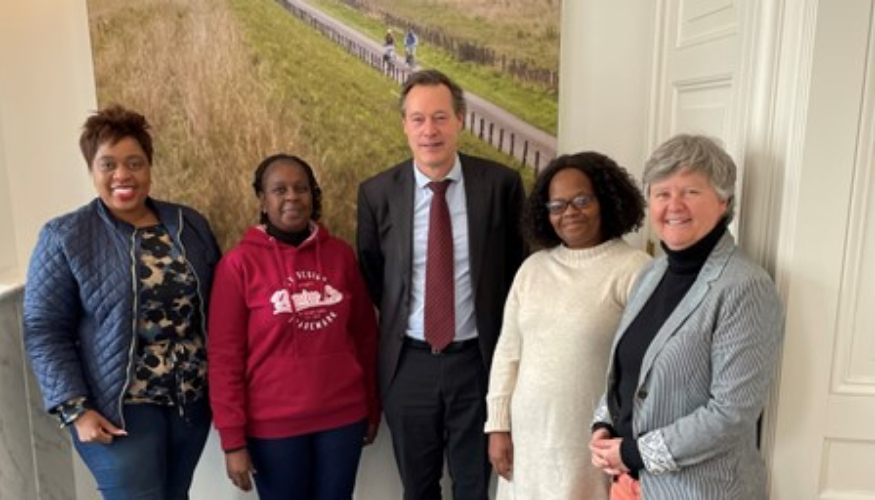 During the week, there were discussions with the Executive Board and the management of the Dutch water Authority Vechtstromen. There was also a field visit to the cross-border agency GPRW, which led the Swazis to Germany 3 times in 1 day.
The Hague was of course also an important part of the programme, with a visit to the Association of Dutch Water Authorities, the Delta Commission, the Waddenzee Authority, the Dutch water authority Rijnland. Also, at the province of South Holland, the Swazi's saw Dutch democracy in action because the Provincial Executive was in session.