In February, the new Theewaterskloof project for the Blue Deal South Africa was launched. The objective is to reduce pollution in the crucial Theewaterskloof catchment by means of community based initiatives within rapidly growing informal settlements.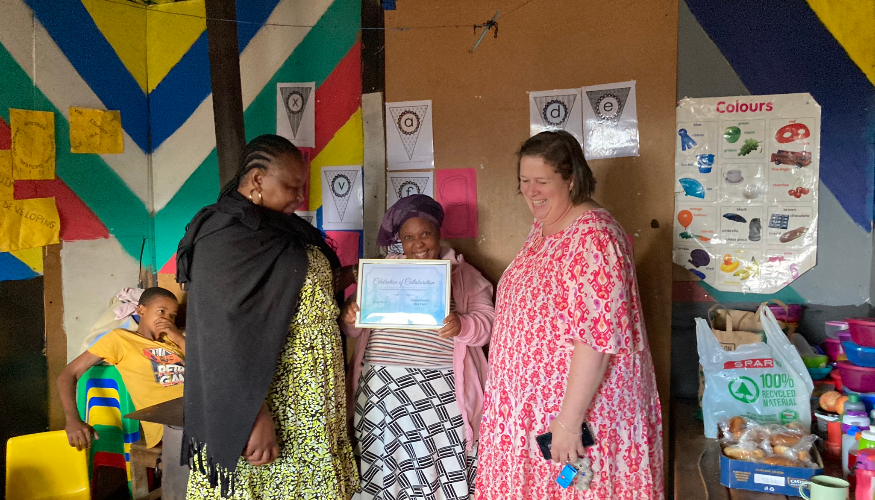 Previous to the launch, the Blue Deal team had several scoping discussions, field visits and a special meeting with all stakeholders and archbishop Maghoba at Bishopscourt.
Community enrollment
The project focuses on supporting community enrollment as the only sustainable way to success. A starting point are the already existing, positive initiatives within the community ("seedlings of hope"), like the Soulfood soup kitchen. And hence, an important highlight during this launch was therefore the confirmation of the collaboration between:
the Blue Deal partners
the Soul Food Kitchen in Villiersdorp (solid waste management)
and the Sakhokhuhle Creche in Grabouw (sanitation).
These local initiatives are already a source of energy and ownership in the community.
Support
The launch was officially noted by the Theewaterskloof Municipality team of the Mayor and Municipal Manager, Breede-Gouritz CMA, Department of Water and Sanitation, Dutch Water Authorities and the Water Research Commission. Everyone is supportive: now it's time for action!