Slowly working towards the summer, for many people this applies in the months of June and July. But this was definitely not the case for the Blue Deal programme in Colombia, called InspirAgua. 2 work visits took place in June and July, 1 in the Netherlands and 1 in Colombia.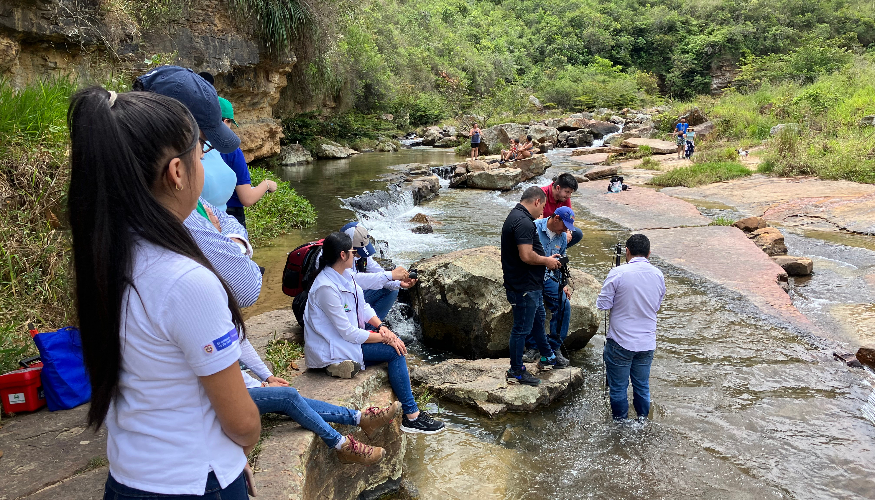 In June, 8 Colombian colleagues joined the first Blue Deal congress in Amsterdam to participate in workshops and field visits, together with Blue Deal colleagues from all over the world. After 3 days of congress the work visit continued with various activities. The Colombians visited a waste water treatment in Zutphen, came to see the challenges we face within the peat meadow areas, talked about 'adaptive pathways' and saw examples of the 'Ruimte voor de Rivier'-project ('Room for the River'), in which there is more space for water in rivers to avoid flooding and other water related problems.
In July, 13 Dutch InspirAgueros went to Colombia to continue working on the different topics within the InspirAgua programme. Along the Río Magdalena we worked on Nature Based Solutions and a stakeholder network to improve the cooperation of all the parties involved, in order to protect the river and the people. In the northeast we continued working on participatory monitoring and how to actually apply the useful data you gather. The focus in the south was partly on making use of data, but also involved the further development of an action plan for waste water treatment.
Overall, InspirAgua had a productive summer in which we not only worked together on the work that has to be done, but we also managed to strengthen the relationships between our partners and colleagues.