From 28 till 30 September 2022 the Biennial Conference of WISA, the Water Institute of Southern Africa, took place in Sandton-Johannesburg, South Africa. At the conference there was a presentation about the Blue Deal.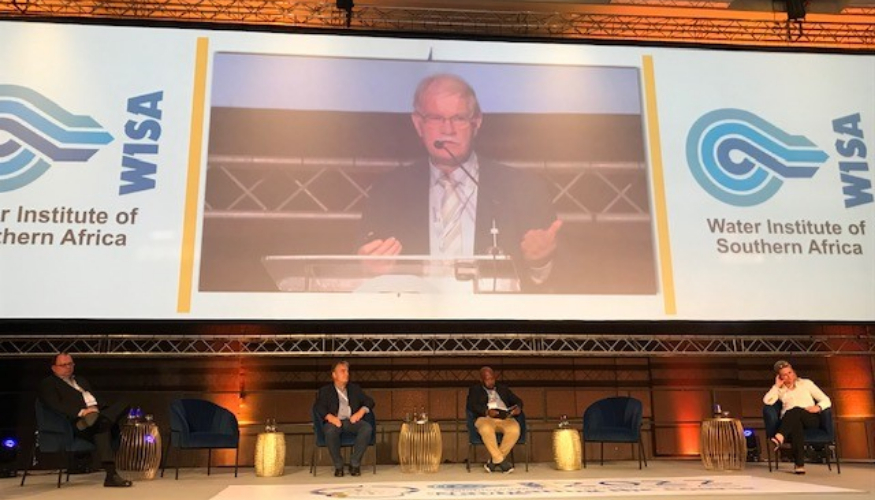 During the WISA conference delegations from countries all over the southern part of Africa come together to share their challenges and insights. Both Dutch and South African members of the Blue Deal partnership in South Africa visited the conference.
Looking backward and forward
In a 2-hour session the Blue Deal programme was presented: the Dutch-South African partnership, the successes and the lessons learnt of the first phase (2019-2022) and the conclusions drawn at the end of the first phase. One insight came back in all presentations: the challenges in the projects are not so much technical as organisational, e.g. a lot can be gained by more cooperation and institutional alignment.
What happpens after 2030?
Afterwards there was a vivid discussion with the visitors of the workshop. Amongst other issues the question was raised what is going to happen after the end of the Blue Deal Programme in 2030. How to ensure that the results are sustainable? Visitors brought forward the idea that, by that time, South Africa should have built its own Blue Deal programme. With the goal to create partnerships with several other countries to further improve the water management. That would truly be a longlasting outcome of the Blue Deal programme.