In spring, the South African organisations collaborating in the Blue Deal Crocodile River partnership welcomed their colleagues from Dutch Water Authorities to the Mpumalanga region.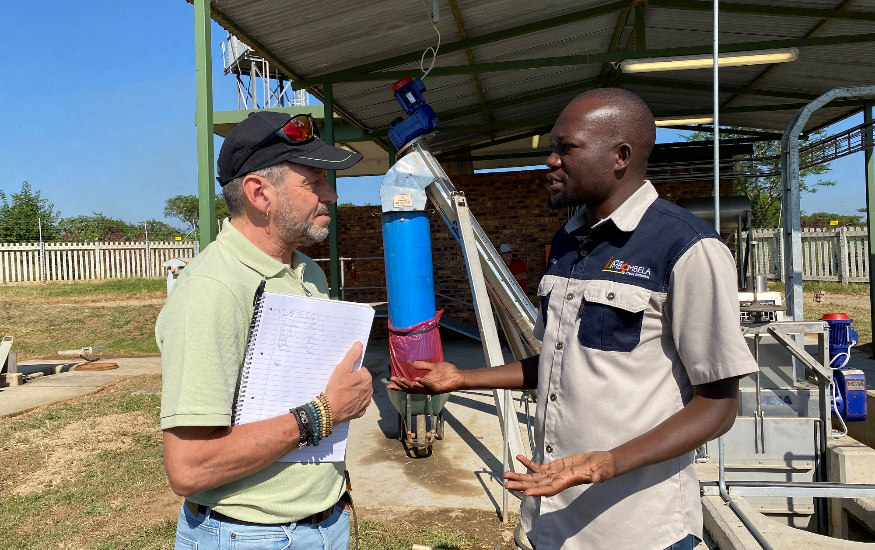 The collaboration with the Dutch is part of the worldwide Blue Deal programme. The work visit proved to be a success, with high energy levels and motivation among all participants. The visit focused on the establishment of 4 different task teams, which have been made operational in the areas of:
business planning and finance
technical capacitation
communication and intergovernmental relations
data monitoring and sharing
Knowledge exchange
The purpose of this work visit was to exchange knowledge between South African and Dutch superintendents. In December 2022, the South African superintendents visited Netherlands as part of the Blue Deal 'buddying and twinning' peer learning programme and to learn from their Dutch counterparts. This time, the Dutch visited their South African counterparts to learn from and thus collaborate on the operation of participating waste water treatment plants.
Green Drop
The collaboration between South Africa and the Blue Deal is focused on the development of Green Drop improvement plans and asset registers, which are critical to improving the municipalities' score on the Green Drop and ultimately securing a Green Drop certificate. Working towards this certificate will enhance the operation of waste water treatment plants, improve the discharge quality, and consequently boost the quality of the Crocodile River. Good river water quality is vital for both the animals living in the Crocodile River and for those communities downstream that use water for drinking, for irrigating their crops and for religious purposes.
Reaffirm collaboration
Meetings between the leadership of various national and local partner organisations and the municipalities of Mbombela, Nkomazi and Emakhazeni were held to reaffirm collaboration in the Blue Deal Crocodile River partnership and to celebrate the progress made.
Sustainable future
The Crocodile River team is confident that this work visit will significantly contribute to improved Green Drop scores during new assessments later this year. This exciting development brings us one step closer to securing a sustainable future for the Crocodile River and surrounding communities.