The second day of the Blue Deal Congress took place on 13 June. This day was dedicated to 6 workshops on topics that play a major role within the Blue Deal. Looking back at Day 2.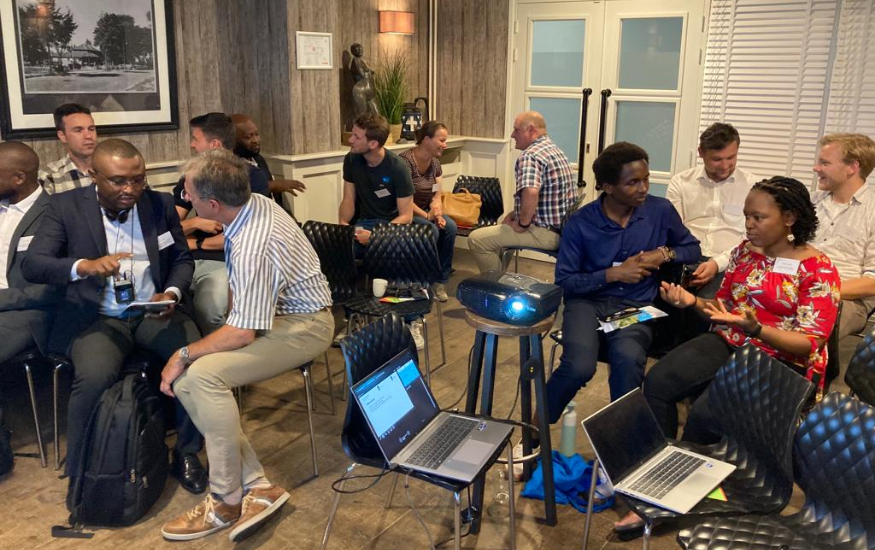 The themes of the sessions were:
Water pricing
Water safety management
Stakeholder participation
Urban waste water management
Nature-based solutions
Smart monitoring
These are all themes within the Blue Deal where knowledge is also shared through Communities of Practice (CoPs) throughout the year. Participants from all partnerships can participate in this. Are you a Blue Deal member and want to join a CoP? Send an email to Monique Zwiers via mzwiers@uvw.nl.
Water Pricing
Takhona Dlamini from eSwatini was one of the international guests who gave a presentation during the Water pricing workshop. She says: "We live in a region with water scarcity, where a lot of water is also used for irrigation. We have started pricing the use of water. This entails many challenges, for example for farmers. Today we shared our experiences with other countries during a session. We learned a lot about different ways other countries have regulated water prices. For example, in some countries you pay for the amount of water you use or you need a permit for certain activities in a region." She found the session educational and fun: "We are all part of the large Blue Deal family."
Water safety management
During the session on flood risk management, the construction of dikes was not discussed. In fact, building a dike is "only half the job", says Monique Zwiers of the Blue Deal Programme Office. "During construction, you already have to think about how you are going to organize maintenance."
And there is often no budget for management and maintenance. Large financiers, such as the investment banks, also invest mainly in the construction of water infrastructure rather than in maintenance. Zwiers: "The Blue Deal is now also working on this, to find out how we can make such investments attractive to major donors."
Stakeholder participation
The session on stakeholder participation proved once again how many similarities there are between the Blue Deal partner countries. They all deal with similar interest groups, such as communities, farmers, fishermen or companies that use the water. The partner countries are also struggling with similar challenges in terms of financing and communication. The solution to the challenges has not yet been found in these short sessions. "But," says Marcel de Ruijter, Partnership Manager for Romania, "This is just a start for sharing information with each other. It is the beginning of a process."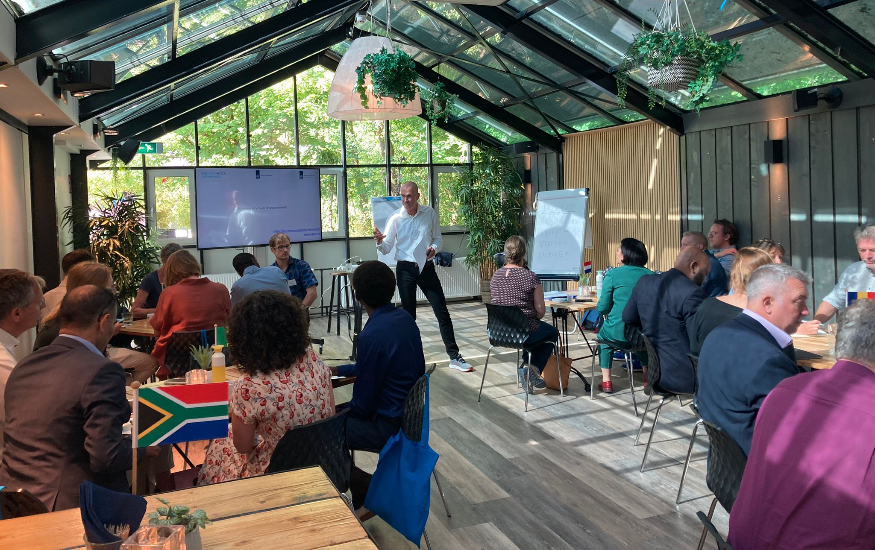 Waste water management
During session on waste water management, 2 opposing ways of water purification were discussed: South Africa with a traditional approach and the Palestinian territories that use a high-tech, innovative approach. Both forms are good, emphasizes Hans Schepman, of the partnership in South Africa. "It really depends on the local context which solution you choose." In addition, during this session it was strongly emphasized how important natural solutions (nature-based solutions) are. For example, through purification via wetlands.
The lack of funding for management and maintenance was also be discussed in this session. The participants do see all kinds of possibilities, such as revenue models for companies or by making the polluter pay.
Nature-based solutions
"There is a nature-based solution for every problem," says Jaap Bos, of the Blue Deal partnership in Ghana. For example, the neighboring country of Ghana, Burkina Faso, like many other countries, has to deal with the proliferating water hyacinth. During the session on nature-based solutions, they spoke about how the problem with water hyacinth can be converted into something that can earn money. For example, some countries use it to produce biogas. The Blue Deal programme in South Africa has a training programme for women to use dried water hyacinth to make baskets, which they then sell. Burkina Faso and South Africa have already made an appointment to discuss this further. "It shows once again how important knowledge sharing is."
Smart monitoring
Liesbeth Wilschut, from the Blue Deal Programme Office, holds up her mobile during the smart monitoring session. "Nowadays we have so many new options for water monitoring. This makes participatory monitoring much easier. And it is also very cheap." She lets the participants try out how it works, to monitor the water themselves. With a special monitoring stick, the participants walk to the river Amstel, next to which the event location is located. They briefly dip the swab into the water and then place it on a special card and use their phone to read the data. What they learn about the water in the Amstel? "The amount of nitrate it contains is okay. You can safely swim in it."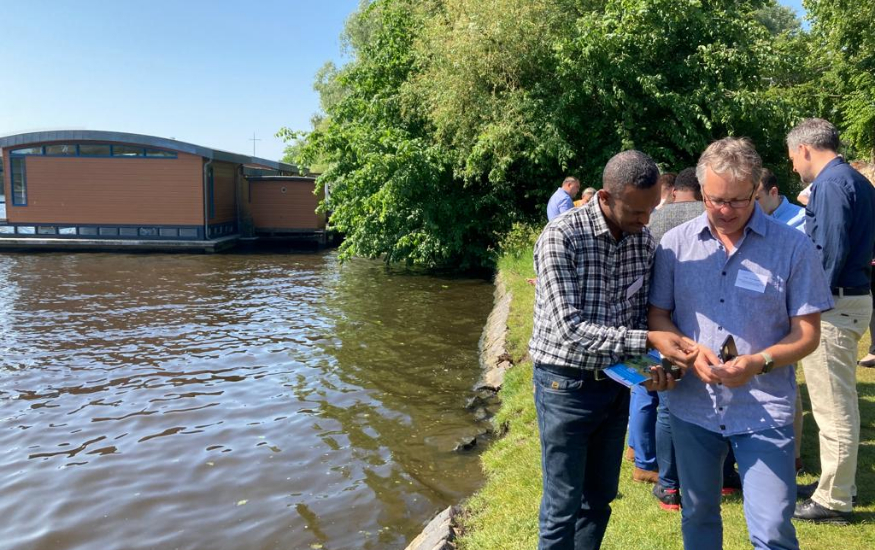 What's on the agenda for June 14?
On June 14, the third day of the congress, the participants will go out. They then visit a location where they can see Dutch water management in practice. They can choose one of the options: the Markermeerdijken, the Sand Motor or the Amsterdamse Waterleidingduinen.