In September 2022 the Blue Deal team had the chance to visit South-Africa again for the Msunduzi River Corridor Improvement programme. The goal for the week was to meet with stakeholders, and to discuss the first phase of the programme and how to proceed together in the second phase. After several fruitful discussions with stakeholders, it resulted in an action plan to investigate how to move forward together.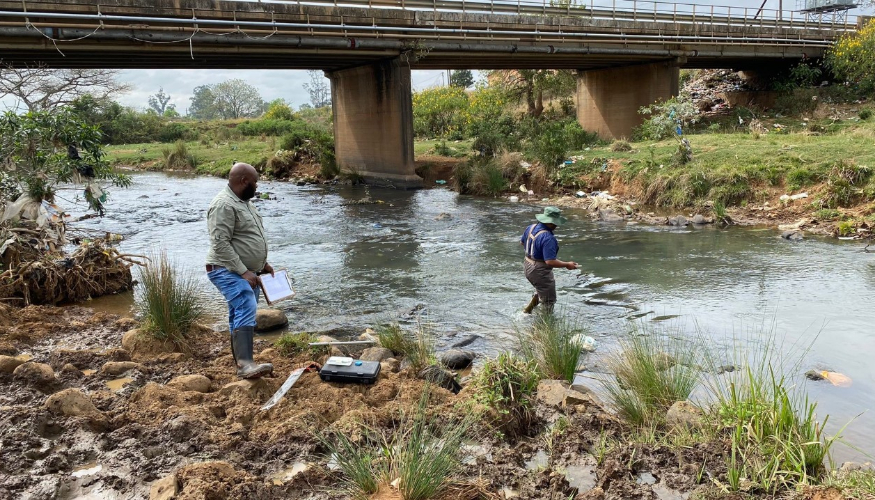 Ministerial Task Team
There was also time to look at achievements of the first phase of the programme. The delegation went to the Darvill sewer outfall pipes. One of the pipes has been restored as an interim solution. The Blue Deal partnership was used as a platform to elevate the serious situation of the Darvill sewer outfall pipes. This resulted in the establishment of a Ministerial Task Team. There is now a medium-term solution in place.
Water Flag
The delegation also met the local industries to obtain consensus on the pilot of the Water Flag in Phase 2 of the Blue Deal. The idea is to encourage private sector businesses and industries to engage in self-declaration and self-disclosure of key metrics on water use to obtain a 'Water Flag'. This flag will be placed over their site on a 'live' Google Earth Map. The concept was shared and has been positively receive.