Dutch Water Authorities will soon receive international visitors. From 12 to 16 June, 16 international delegations will participate in the first Blue Deal congress in Amsterdam. They also visit Dutch water projects and water authorities in various provinces.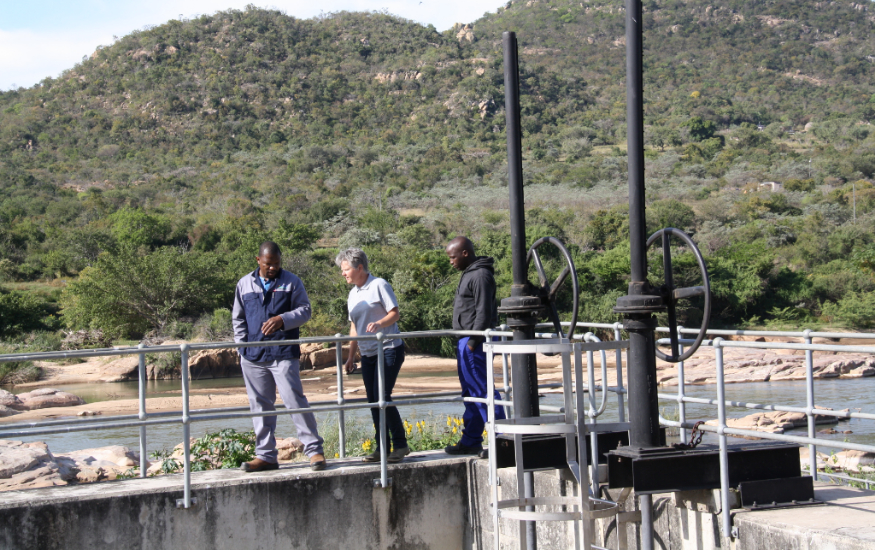 The Blue Deal is the international programme of Dutch Water Authorities, together with the Ministries of Foreign Affairs and Infrastructure and Water Management. For more than 6 years, we have been working in partnerships and exchanging knowledge with countries from all over the world. The goal: improving access to sufficient, clean and safe water for 20 million people all around the world.
Visitors from all over the world
Delegations from Argentina, Burkina Faso, Colombia, eSwatini, Ethiopia, Ghana, Indonesia, Kenya, Mozambique, Palestinian territories, Peru, Romania, Vietnam and South Africa will visit the first Blue Deal conference in Amsterdam. These international partners will have the opportunity to get to know each other and the Dutch parties involved in the Blue Deal for 5 days. The days are all about meeting and exchanging knowledge.
What will happen during the conference?
On 12 June, the guests will become acquainted with Dutch water management and, together with Dutch administrators, they will discuss the water problems that countries worldwide are experiencing, including the Netherlands. On June 13, participants will split into smaller sessions to delve deeper into specific topics, such as nature-based solutions and stakeholder participation. June 14 is all about seeking knowledge in practice: a number of excursions will be organized to locations where water solutions are visible in practice, such as the Sand Motor. On 15 and 16 June, the delegations will travel to the provinces to visit one of the 21 Dutch water authorities.