Thanks to the visit to the water council of Chira-Piura by the Dutch ambassador in Peru, a new impulse has been given to the partnership.
In the central square of Piura, a young professional gave an explanation about the Blue Deal to the ambassador and representatives of the agricultural council and the national water authority. Afterwards, they visited projects that should prevent flooding and improving agricultural irrigation.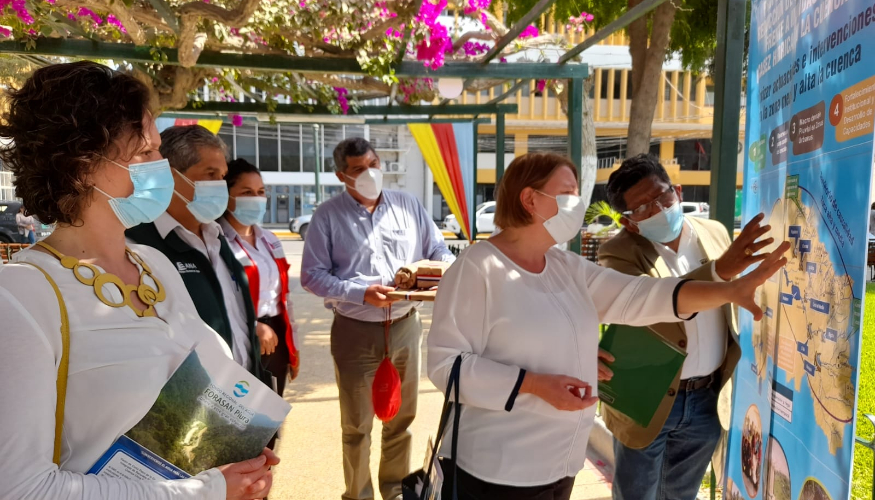 The afternoon ended with a visit to the local government.